---
$12.99
$25.99
local_offer

Save 50%
local_offer

Save 70%
visibility
2 People are viewing this right now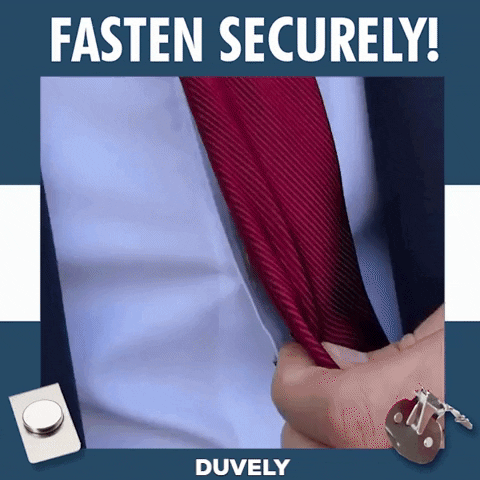 This Tie stay clip is a solution to this daily annoyance.
Compared with traditional tie clip, magnetic tie clips not only
make your ties stay in place well.



Fastens ties invisibly, more neat, like a magic.
Making you look more confident and professional.



This tie stay clip keeps your tie attached to your
shirt through the strong connection between a slip-on magnet
(for shirt) and clip-on keeper loop (for tie).


With a magnetic bar and clip-on keeper loop that
keeps your tie attached to your shirt, this magnetic tie clip
frees you away from repositioning your tie now and then.
Simple to use. Slide the magnetic bar on the placket
of the shirt. Attach the clip to the tie label. Connect them
to make strong connection and then the tie stays
in place invisibly. Then you can move freely
without any worry about your appearance.
Product specifications:


Materials: Stainless steel and magnet
One clip-on plate (for tie), one slip-on magnet (for shirt)
Dimensions: 2.6cm x 1.5 cm / 1.4cm x 1.3cm


Package includes:


1. Magnetic Tie Clip
2. Clip-on Plate
We are here to give you all the support you need, please write to us at support@duvely.com and we will answer all your questions.
If you prefer to call us here is our number:
+1305-925-5768
Monday to Saturday
08:00 a 17:00