---
---
🧒This game is amazing for young children to develop thinking and logical reasoning skills.👧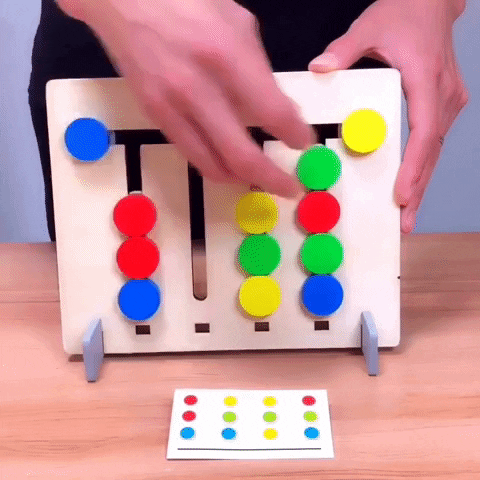 ✅ It helps activate brain activity and makes the child learn things faster than usual.
✅ We believe it is an essential toy for your child's brain development & growth. 
Suitable Age : 3 years +
The game includes 1 wooden board with 2 sided blocks & 18 combination cards.
There are 2 different ways to play this game!

1. The color side of the game where you have to match the combination colors to the cards provided. Kids will identity the colors and place them according to the card with the correct combination.
2. You can play the same game by switching sides to fruits. Kids will identify the fruits and place them according to the combination of the card.
---