---
---
We created the Crystal Glass Pen to give the freedom and creativity back to the artist for whatever their heart desires. We feel the forgotten skills of ink writing have been lost and we are trying to bring it back in style with a modern feel. Everything from drawing to calligraphy is now possible with a dip of the pen. 
Limitless Creativity
Our glass dip pen offers a unique experience allowing anyone to create by just dipping and drawing. A true artist is someone who has freedom to translate any thought to canvas which is why our special quality ink allows full expression of even the most vivid artworks.
Gift box packaging:
1 x glass pen,
12 x Ink Pack / 4 x Ink Pack / 5

 x Ink Pack
If multiple item's are ordered it is possible that they may come in separate packages because we ship from multiple warehouses.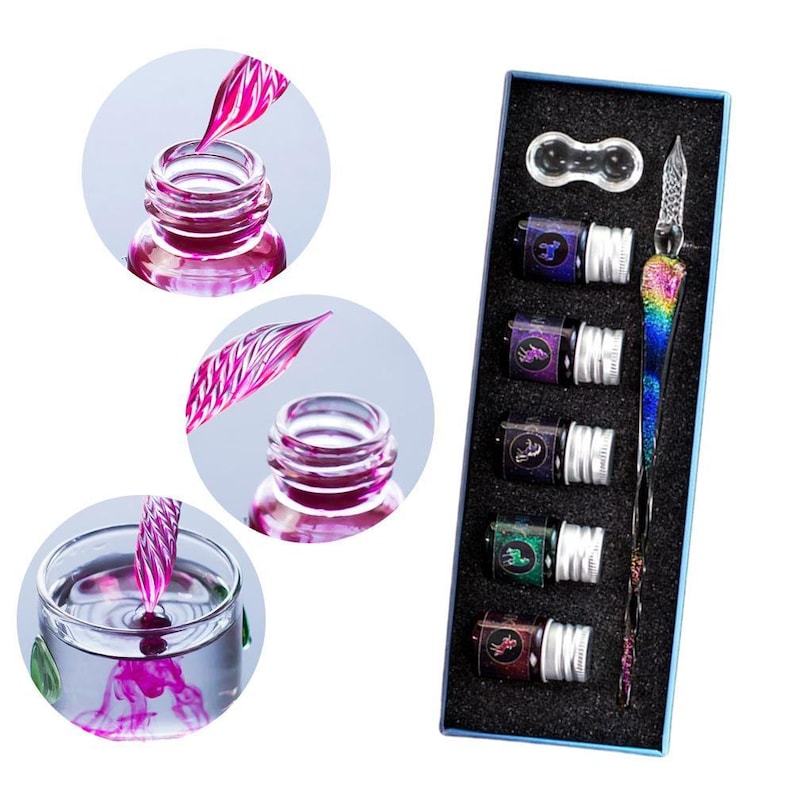 ---