---
---
NOT AVAILABLE IN STORES!
Keeps Your Hands Warm Even In Sub-zero Temperatures!
BUY 2 PAIRS OR MORE AND GET FREE SHIPPING WORLDWIDE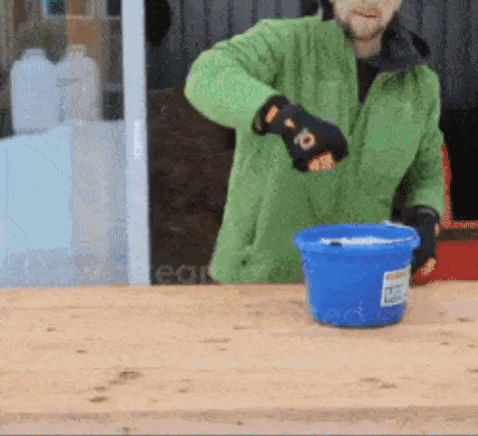 HOW TO CHOOSE THE RIGHT SIZE?

Please check the size chart before ordering--The Size Fit For you?

S : For 5-8 Years Old
M: For 9-14 Years Old
L : For Women & Teenager
XL: For Men (Please check the size chart before ordering)
With seasons changing and cold weather upon us, this means one thing..layers. We know that for all of your work and outdoor adventures, normal gloves just don't cut it anymore. They leave you with numb, wet, and frozen hands year after year.
But, with the ColdProtect™ Winter Tech Gloves, this pain is a thing of the past! Designed by London material engineers, these gloves are the warmest recorded gloves in human history and can warm you even in sub-zero temperatures. So rest assured, this winter your hands will be toasty all season!
Benefits:
Keeps Your Hands Warm Even In Sub-zero temperatures: The  Winter Tech Gloves were specially designed to handle the harshest of colds. It was designed by material engineers and can handle temperatures up to -30° C (-22° F)!
Waterproof & Windproof: The features an IPX 7 waterproof design that allows it to be submerged in water without fear of it dripping onto your hands. Additionally, it has an interior velveteen design that makes it windproof, and comfortable to wear even in the harshest of conditions.
Enhanced Dexterity Suitable For Work Or Outdoor Activities: The gloves have a 3D sewing design that gives it enhanced dexterity for picking up and doing other everyday tasks. This means that you can use it for both work or any outdoor adventures!
Sizing: Please refer to the sizing chart below to pick your best size. We offer 4 sizes, the Large more suited for women, and the XL towards men
SPECIFICATIONS:
Material: Soft comfortable Velveteen Padded

Anti-Skid and wear-resistant leather for the palm

Color: Purple, Blue, Yellow, Black, Pink, Orange
Size: S, M, L, XL
PACKAGE INCLUDES:
1 Pair of ColdProtect™ Winter Tech Gloves
---