---
---
👶Foldable soft non-slip bathtub mat🛁
The best help for a baby's shower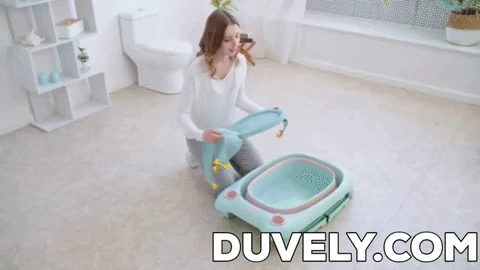 It is suitable for newborns from 0 to 6 months or for younger babies. It uses the structure of the bath bed to prevent the baby from slipping in the water. The soft material can prevent the baby's head from hitting the edge of the bed.
Babies from 3 to 12 months are not afraid of being hit. Baby will not drown when bathing as long as he or she is prone to moving around at will. It has a cotton head pillow and a long strip design.

⭐Details
📌

The perfect


The perfect baby shower gift for the new mother. The non-slip bath mat can be used in sinks, baby baths and adult baths to provide your child with a comfortable and stylish bath, making your baby feel happy and comfortable while taking a bath.

📌D

urable


Trilateral design, each side has a durable buckle, the triangle is more stable, not easy to deform, so that the baby is stable, convenient and safe when taking a bath.

📌Three layers
Buoyancy support, after the baby is lying down, the water level reaches one-fifth of the position, the baby's mouth and nose are not drowning. Three layers of leak-proof, one more layer of leak-proof interlayer than the ordinary products on the market.

📌Easy To Store
Easy to store and transport, perfect for travel. Lightweight, washable and easy to dry, you can use it from the time your baby is born.

⭐Features



Skin-friendly fabric, leak-proof interlayer, 3D mesh cloth.
No angular design, imitating the mother's warm uterus, giving a sense of security.
Baby's bathing deity.
Protect the spine.
---