---
---

3 in 1 Magnetic Charging Cable with 360º + 180º Rotation


 This 3 USB 3 in 1 Magnetic cable can do amazing things! 🔥🔥
Very practical you can use it while charging your cell phone.


Our magnetic charging cable has an easy one-handed connection to your device, saving you a lot of time. The strong magnet provides you with a fast charge . If the mobile phone is accidentally dropped, it can be rescued in time using the powerful magnetic attraction function .


SAFE MAGNETIC CABLE
The magnetic field is simply focused on the connection of the charging cable and the phone. In fact, it improves device security and prolongs the life of your phone's charging port. Magnetic cables can protect against further charging problems attributed to dust clogging the charging port.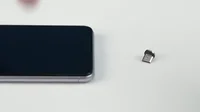 The magnetic charger adapter makes charging your Android smartphone and compatible devices incredibly easy.




No more frustration of constantly lining up your Lightning, Type-C, or micro USB charging cable. Just leave the heading connector inserted into the charging port and effortlessly attach the magnetic adapter for hassle-free charging.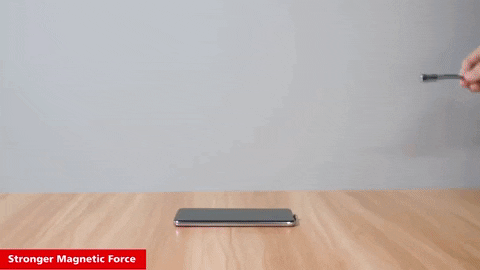 ✅ 360 + 180 degrees of rotation. Innovative design, free to adjust the angle for any possible purpose.

✅ Convenient. Easy one-handed add-on without vision assistant

✅ Magnetic charging cable with LED, convenient to connect in the dark

✅ Design Dust plug design, prevent dust and prevent loose socket

✅ Nylon braided wire. Quality guarantee


PARAMETERS
Current / Voltage: 3A | 5V

Interface: IOS | Type C | Micro USB

Material: aluminum alloy plus
nylon braided wire

Color: red | Black | Purple


INCLUDE
✅ 2.4 Amp Cable

✅ x3 connection heads (for each type of Lightning, Type C, Micro USB interface)

✅ Connection head holder x1

✅ Cable Length: 1 meter


COMPATIBILITY
Compatible with iphone and most Android smart phones, such as can be used for Samsung S7 / S8 / S9 / 8 Note / Note / Note 9 / J7, LG, Moto, HTC, pixel, etc.

Compatible with any device: Lightning , Type C and Micro-USB . Your old Samsung and Apple charging devices can be replaced with our unique fast charging cable . Connect your devices using different connection heads. Each order includes 3 connection heads for 3 types of devices.


DURABILITY
Significantly improved durability of phone charging cables. The upgraded cable works longer than your old Apple or Samsung charger. Our magnetic charging cable provides ultra-long use with 360 plus additional 180-degree rotation. Your cable no longer breaks from the connection outlet after a few weeks of use. Now you have a safe way to use your phone while charging it without breaking the charging cable. Above that LED light helps you find your phone's charging cable in a dark so easily.




NOTE: THE MAGNETIC CHARGING CABLE IS NOT "FAST CHARGE" AND DOES NOT WORK FOR "TRANSMITTING DATA"
---